Jewish Tourist information for Far North Queensland
In and around Cairns
Cairns is a lovely city that depends a lot on tourism. Our Chabad House is in the "suburbs" of cairns called "the northern beaches". The northern beaches are renown for their incredible beaches that are somewhat secluded being that they are not in the main city. They are a lot quieter and often cheaper to stay in than the city. Many more people are opting to stay in the northern beaches rather than the city. There is easy access to the city by the public transport system and car rentals are very reasonable as well. The northern beaches are divided into a few sububs. The main tourist suburbs are Trinity Beach and Palm Cove. Our Chabad House is Trinity Beach near all the Hotals, Motels, airbnb's and RV Park. 
For a list of the lodging options around the Chabad house click here.
Transport to the Chabad House
The 111 and 110 bus goes throughout the northern beaches and will take you within two minutes walking distance of our chabad house, located in Trinity beach. It leaves from Cairns Central right in the heart of the city and has stops all along the northern beaches, including the smithfield shopping centre and the trinity beach area. For more information you can look at the timetable here - http://translink.com.au/sites/default/files/assets/timetables/140908-C-110,110N,111.pdf
Shabbat in North Queensland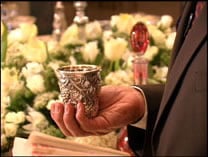 We regularly have Shabbat meals and would love to host any Jews of any affiliation, in our home in the Northern beaches. Please email us beforehand so we can confirm our location each Shabbat. We are not there every week so please email and wait for an email back for confirmation.
Another option is to buy your own kosher food, click here for the food available up north. Link /Article.asp?AID=3372674.
Alternatively, you can contact us about the possiblity of ready made food orders Click Here

Tourist Activities
There are many things to keep one busy around the Cairns and Townsville area click here for a link on the activities we recommend. link /Article.asp?AID=3372680